The Front Row Film… Making a Difference
An interview with Carol White Llewellyn
from CommuniVision Studios – May 16, 2015
Every film, to some degree or other, is a collaborative project, because there are so many people involved to handle the various roles necessary in the making of a film, from filming, producing, editing, sound, cameras, grips, lighting, etc.  But normally, a film is the brainchild of one or two people. From what I've seen, it's relatively rare for a large group of people to come together to spearhead a project like a film.
But that is exactly what happened with The Front Row film.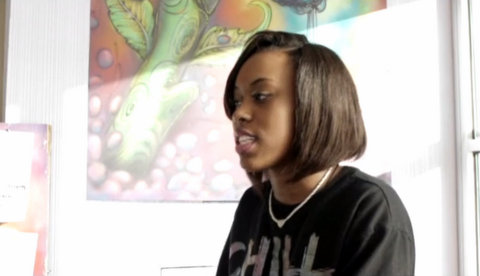 A coalition of concerned community organizations and citizens came together to produce an important anti-gun violence film that can be used in schools, rec centers, churches, or anywhere youths come together who might be at risk to be involved in gun violence.  The Front Row film is designed to be a preventive tool to stem the rise of gun violence in Rochester and in other cities across the U.S.
For those who would like to watch the entire film or download it along with questions that can be used for post-viewing discussion with youths (or adults), visit the following pages:
Many thanks to Joshua Bloodworth, Mike Brooks, Susan Morehouse and Moses Robinson for being guests on Conversations with Creatives, and to the entire Front Row Coalition for producing this inspired film that is already having a positive impact on the lives of young people seeing it.
Excerpt from the interview
Excerpt from The Front Row Film Interview from CAROL WHITE LLEWELLYN on Vimeo.
The full interview with members of The Front Row Coalition
Interview with Members of The Front Row Film Coalition from CAROL WHITE LLEWELLYN on Vimeo.